People Wallpapers
From HowardForums Wiki
Back Home
Don't make this mistake:
Everything/everyone posted here must be fully clothed. This includes the rear, the breasts (not overly sexy, as in wearing strings to cover the nipples or covering bare breasts with their hands/arms..no bare breast shots at all, no matter how they're covered. Use good judgement), and all genitals, male and female. Even some stuff allowed in Victoria's Secret wouldn't be permitted on here. Failure to follow these rules will get you banned, no questions asked.
Original artwork is not to be used on any premium sites. Bottom line: If your site charges for access to the wallpapers that where created here, you MUST have the creators permission before you may use it, and you must abide to all the artists terms before you may use it.
Be smart about it, don't post stuff that wouldn't be allowed on the forum. The same rules apply
Music
Source(s): Music solutions
TV
Movies
Military
Misc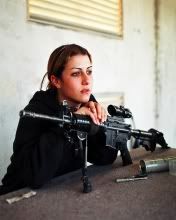 Adriana Lima
Alyssa Milano
Anna Kournikova
Ashley Simpson
Carmen Electra
Catherine Bell
Christina Aguilera
Charlotte Church
Crystal Kay
Destiny
Elisha Cuthbert
Elizabeth Hurley
Eva Longoria
Eva Mendes
Famke Janssen
Heidi Klum
Hugh Laurie
Jenny Chu
Jessica Alba
Jessica Simpson
Karima Adibebe
Kate Beckinsale
Keeley Hazell
Keira Knightley
Kim Loan
Kristen Kreuk
Kumi Koda
Lacey Chabert
Laetitia Casta
Leeann Tweeden
Leelee Sobieski
Lucy Liu
Lucy Pinder
Lindsay Lohan
Mandy Moore
Megan Beylon
Miliyah Kato
Milla Jovovich
Monica Bellucci
Natalie Portman
Nelita
Nikka Costa
Rie Fu
Sanaa Lathan
Salma Hayek
Scarlett Johansson
Shakira
Stacy Keibler
Supergirl
Tara Reid
Teri Hatcher
Thandie Newton
Tila "Tequila" Nguyen
Trisha Wong
Unknown
/* <! below is NDN = Next Door Nicki huge webite, akin to Christina Model.com > */
/* <! yurizan beltran 17c6bc04.jpg (recent star for me; ~the Fey sisters or jelena jensen)> */
/* <! ewa sonnet at polish babes (with Innes Cudna) is aec2e9ab.jpg > */ /* cowtowne@g mail.com for any feedback & a HUGE tip for massive fresh links Ciao */
Utada Hikaru
Vida Guerra